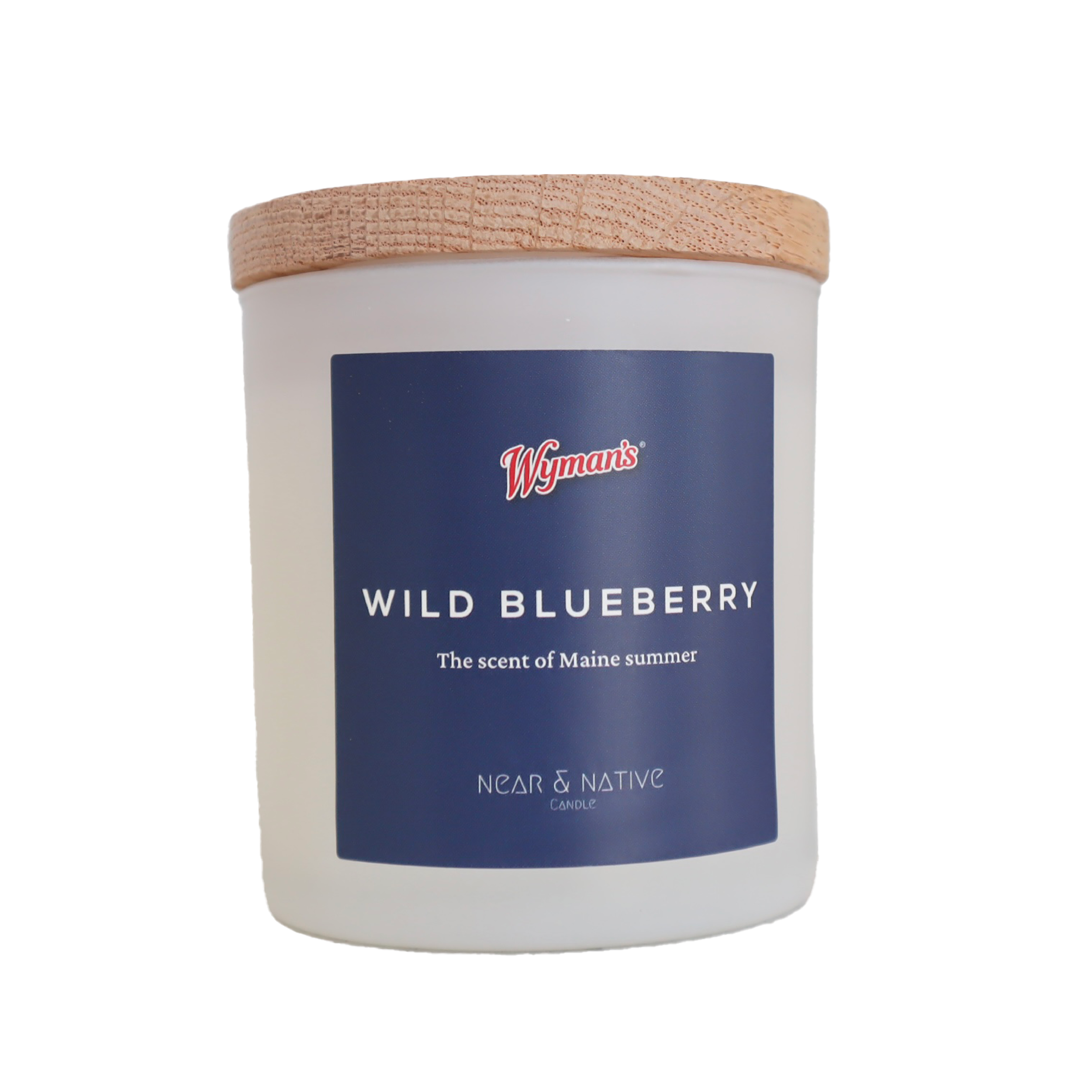 Wyman's Candle by Near & Native
Say hello to your new signature scent! Wyman's Wild Blueberry Candle by Near & Native evokes the smell of wild blueberries, green leaves, and fresh earth reminiscent of the barrens of Maine during harvest season.
Please Note: This product is available in limited quantities exclusively to our Berry Bucks Reward program members. Available for redemption with Berry Bucks points while supplies last.
Details

10 oz. candle with approx. 55 hours of burn time. Features Near & Native's signature wooden wick, natural coconut soy wax, and top shelf fragrances. Made with no phthalates, parabens, or dyes.
Care Instructions

To ensure your candle burns long and clean, always trim your wick before each use, removing all charred wood from previous burns. We also suggest allowing the wax to melt across the entire diameter of your candle on the first burn as it helps prevent tunneling which may impact how well the candle burns. Never leave unattended. Keep away from children and combustibles.