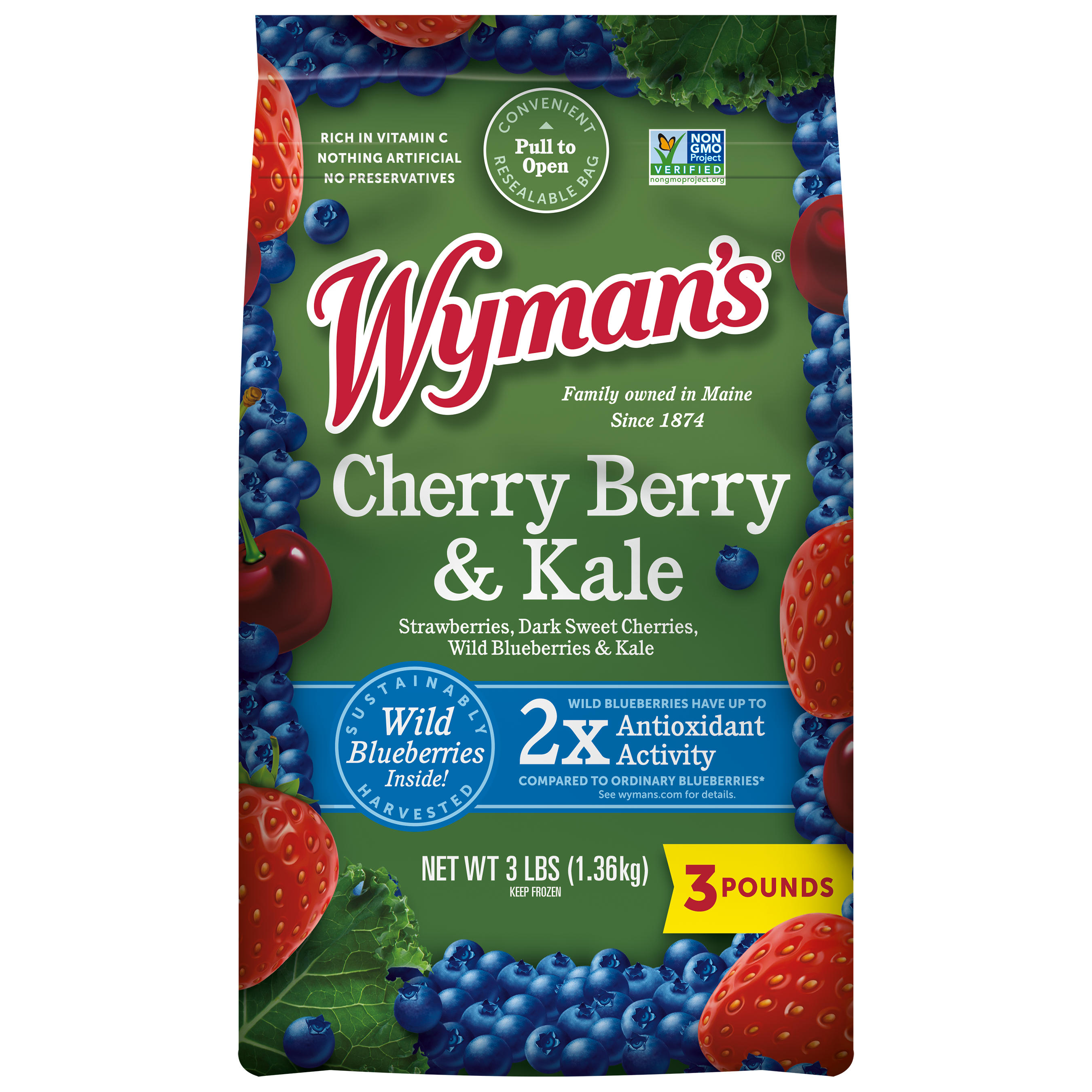 Kale Yeah!
Cherry Berry & Kale
Reaching your daily fruits and veggies intake has never been easier than with Wyman's
fresh-frozen
Wild Blueberries, strawberries and cherries with kale
. Just toss this nutritious mix into a blender and personalize with your favorite smoothie ingredients to enjoy a healthy flavor fix whenever the mood strikes.
Details

This product is available in a 3 lb bag. To lock in nutrition and fresh taste, all of Wyman's fruit is harvested, washed and flash frozen within 24 hours of being picked. Our fruit is ready to eat and packed in resealable bags.
Ingredients

Strawberries, Wild Blueberries, Cherries, and Kale.

Family Owned

Wyman's has been family owned since 1874 when Jasper Wyman founded the company. As we've grown, we've built relationships with like-minded partners around the world who prioritize exceptional quality, sustainability and the pursuit of incredibly delicious fruit! We hope you'll enjoy the fruits of our labor!