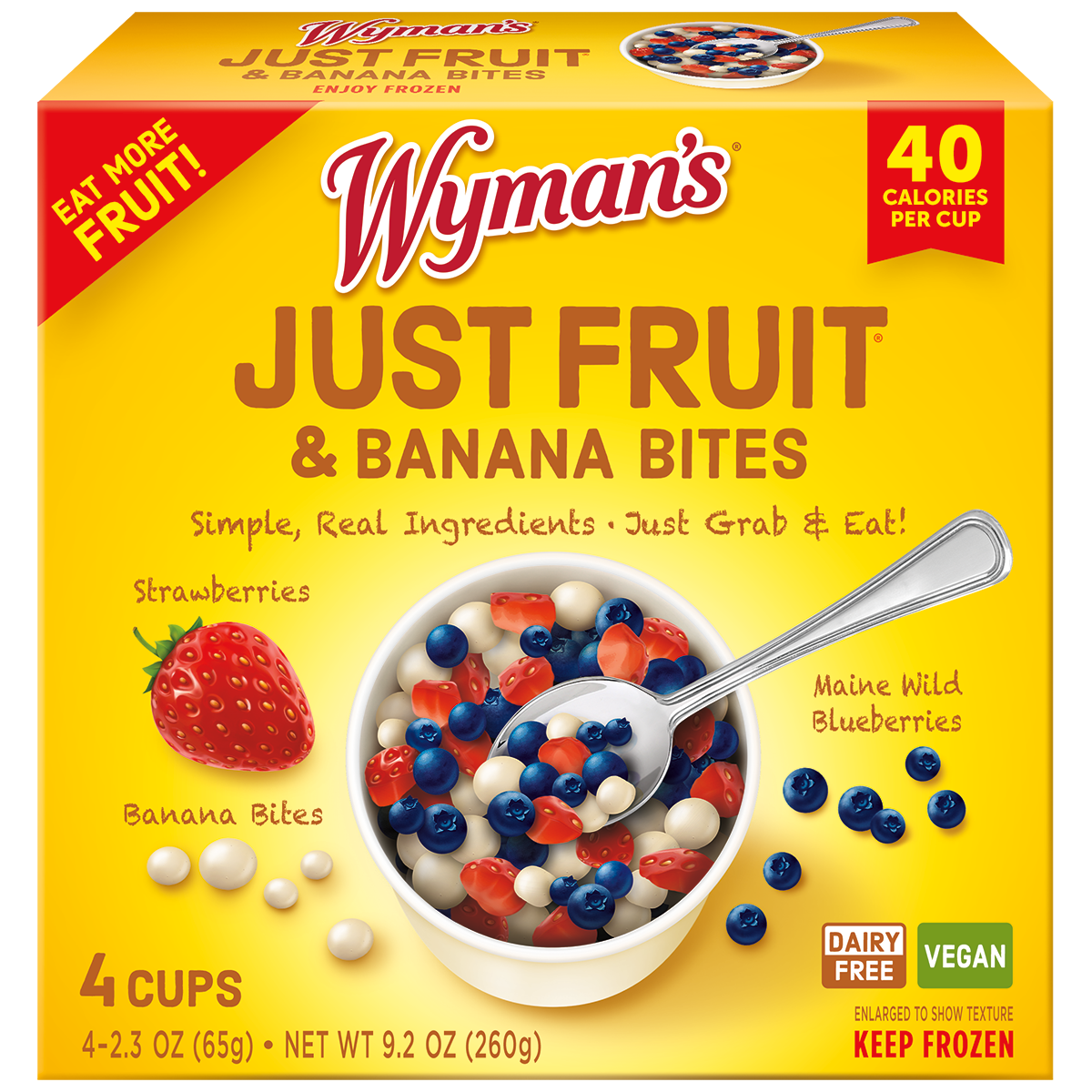 Just Fruit - Wild Blueberries, Strawberries, & Banana Bites
Our Just Fruit & Banana Bites are dairy-free with Maine Wild Blueberries and Strawberries and the perfect grab and go snack. At 40 calories, these delicious Just Fruit cups have everything you need — except for the spoon. Dig in!
Details

Currently available in stores only. This product comes as a 4-pack of 2.3 oz cups. To lock in nutrition and fresh taste, all of Wyman's fruit is harvested, washed and flash frozen within 24 hours of being picked.
Ingredients

Wild Blueberries, Strawberries, Water, Banana Purée, Cane Sugar, and Fruit Pectin.
Family Owned

Wyman's has been family owned since 1874 when Jasper Wyman founded the company. As we've grown, we've built relationships with like-minded partners around the world who prioritize exceptional quality, sustainability and the pursuit of incredibly delicious fruit! We hope you'll enjoy the fruits of our labor!