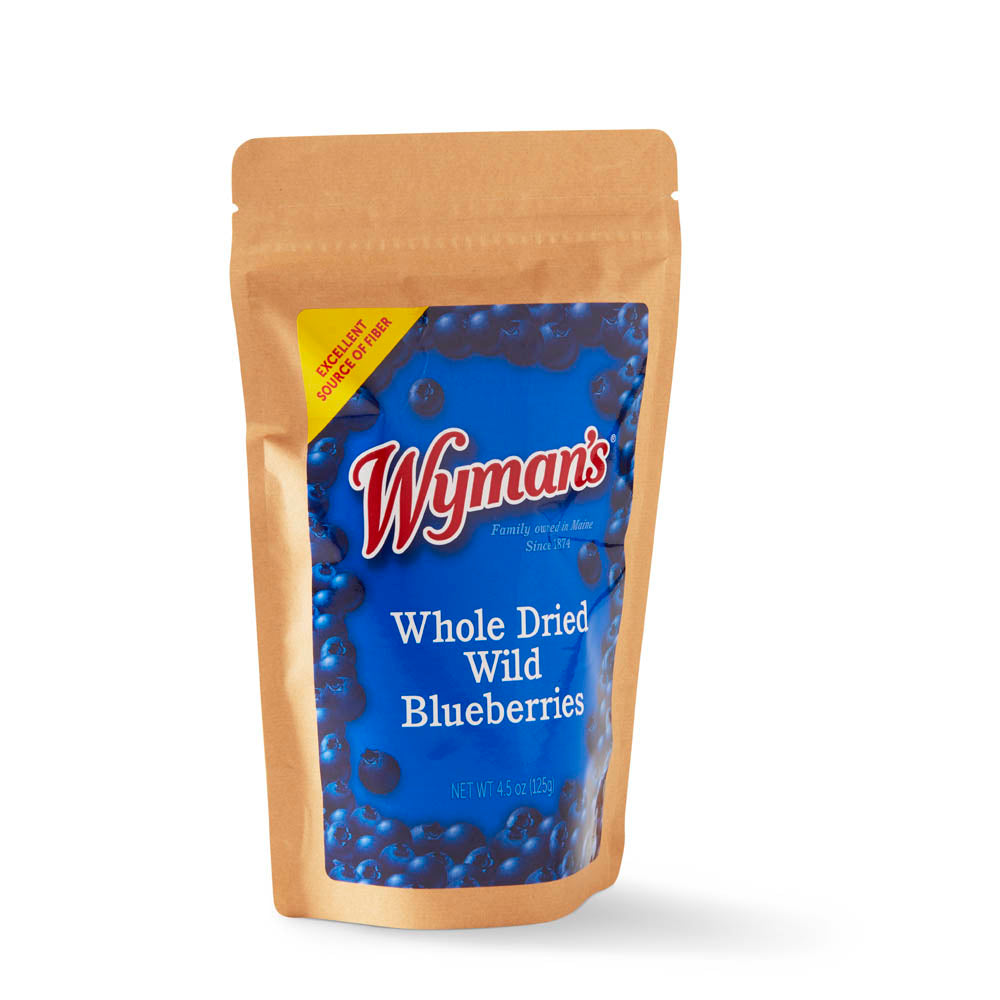 Excellent source of fiber!
Whole Dried Wild Blueberries - 4.5 oz bag
This versatile, unsweetened dried Wild Blueberry is perfect for a wide range of dishes and baked goods. We simply dried our berries and put them in a bag.
Bake them up in tarts, cheesecakes, pancakes and muffins. Blend them into smoothies and use as a topping for yogurt bowls. Sprinkle them liberally on salads for a Wildly fun twist. They also make a tangy/sweet snack all on their own.
Details

One pouch is 4.5oz. Our Wild Blueberries are sustainably harvested and carefully dried to preserve some of Mother Nature's best work. An excellent snack straight from the bag or as a topping for yogurt, granola, baked goods and salads.
Ingredients

Whole Dried Wild Blueberries.
Shipping

All pricing includes ground shipping.
Family Owned

Wyman's has been family owned since 1874 when Jasper Wyman founded the company. As we've grown, we've built relationships with like-minded partners around the world who prioritize exceptional quality, sustainability and the pursuit of incredibly delicious fruit! We hope you'll enjoy the fruits of our labor!